Web Banners
Designed and production web banners for Black Friday and Cyber Monday deals. Each web banner came with 2-3 frames reference for final animation output.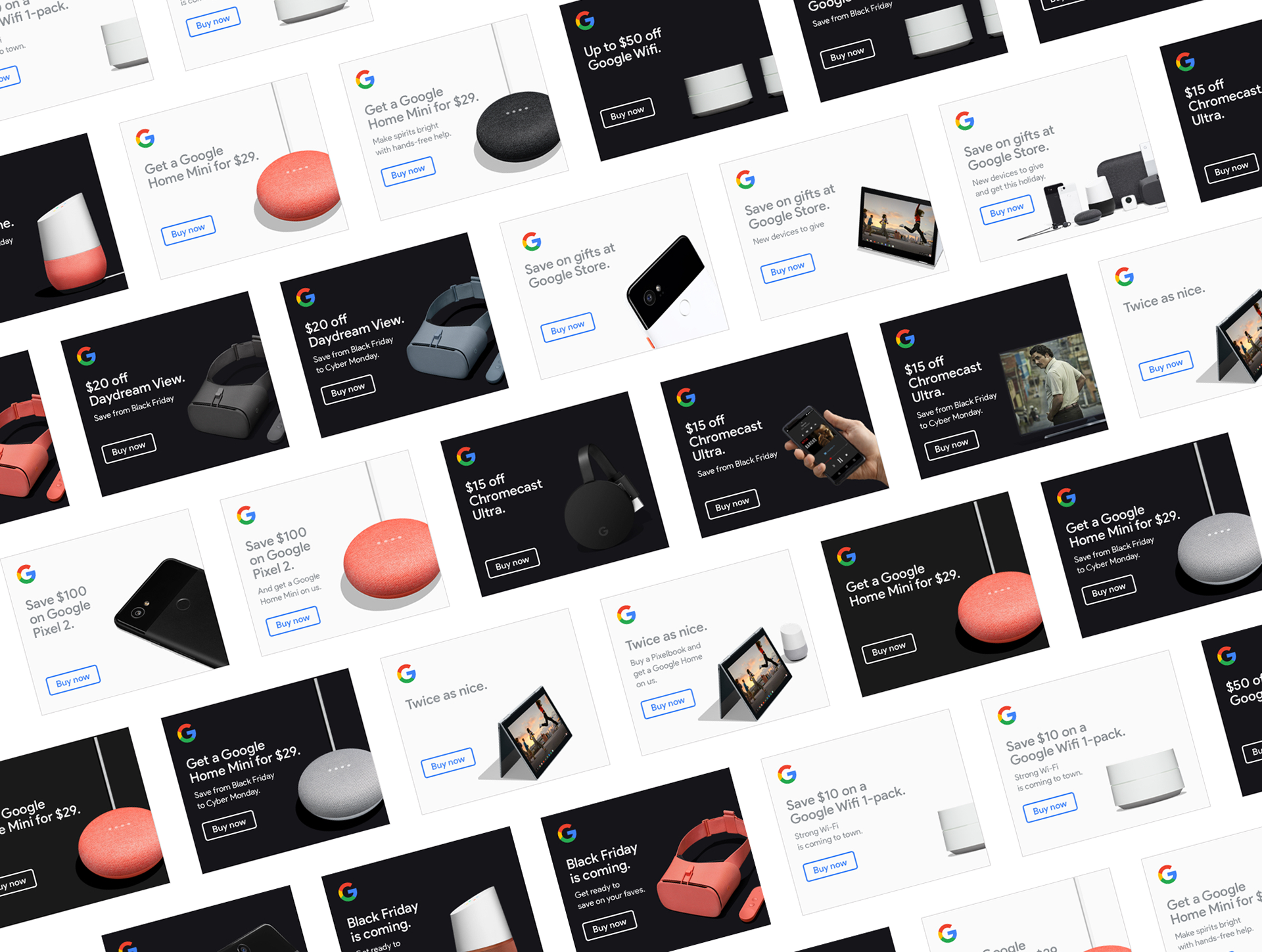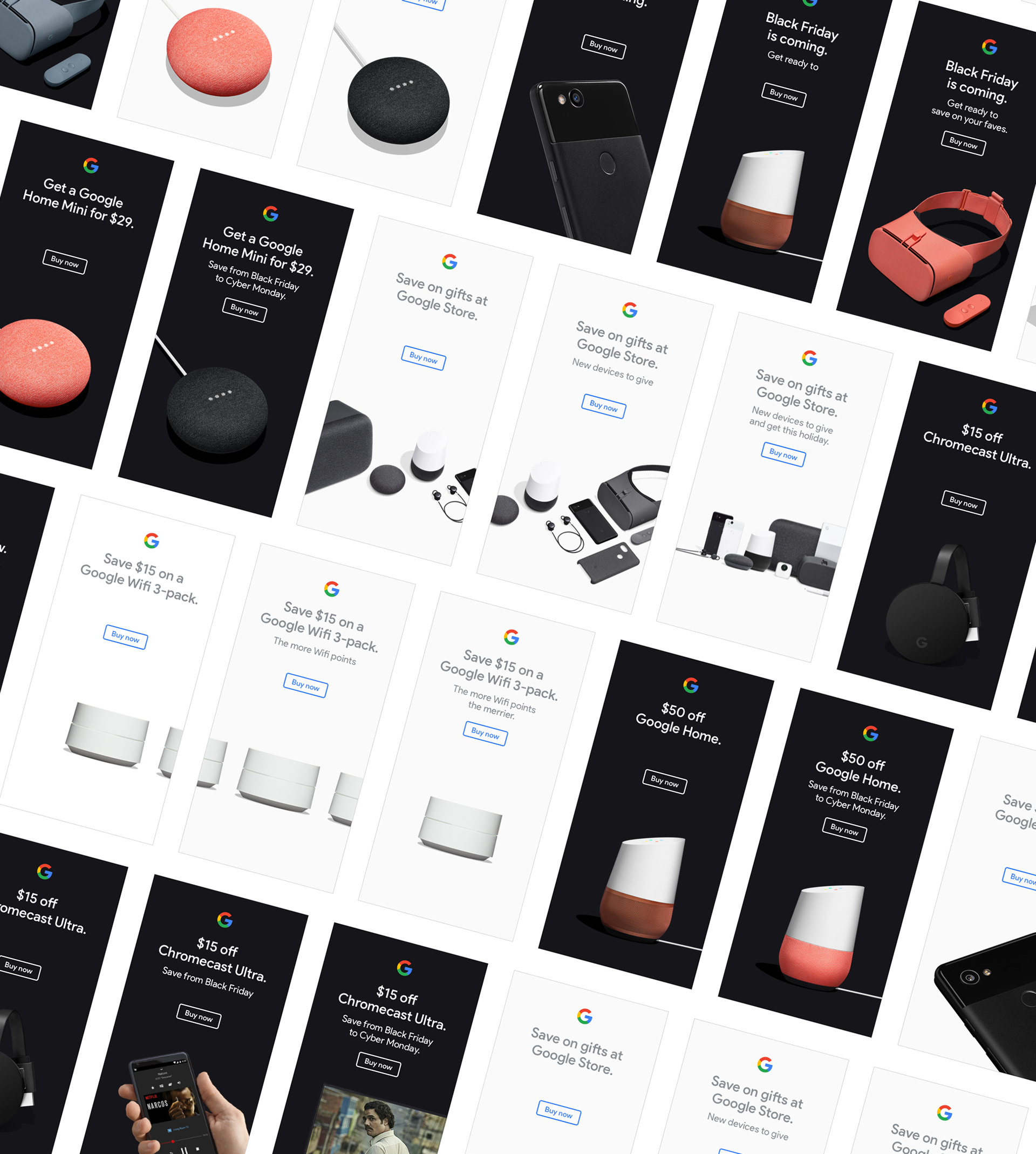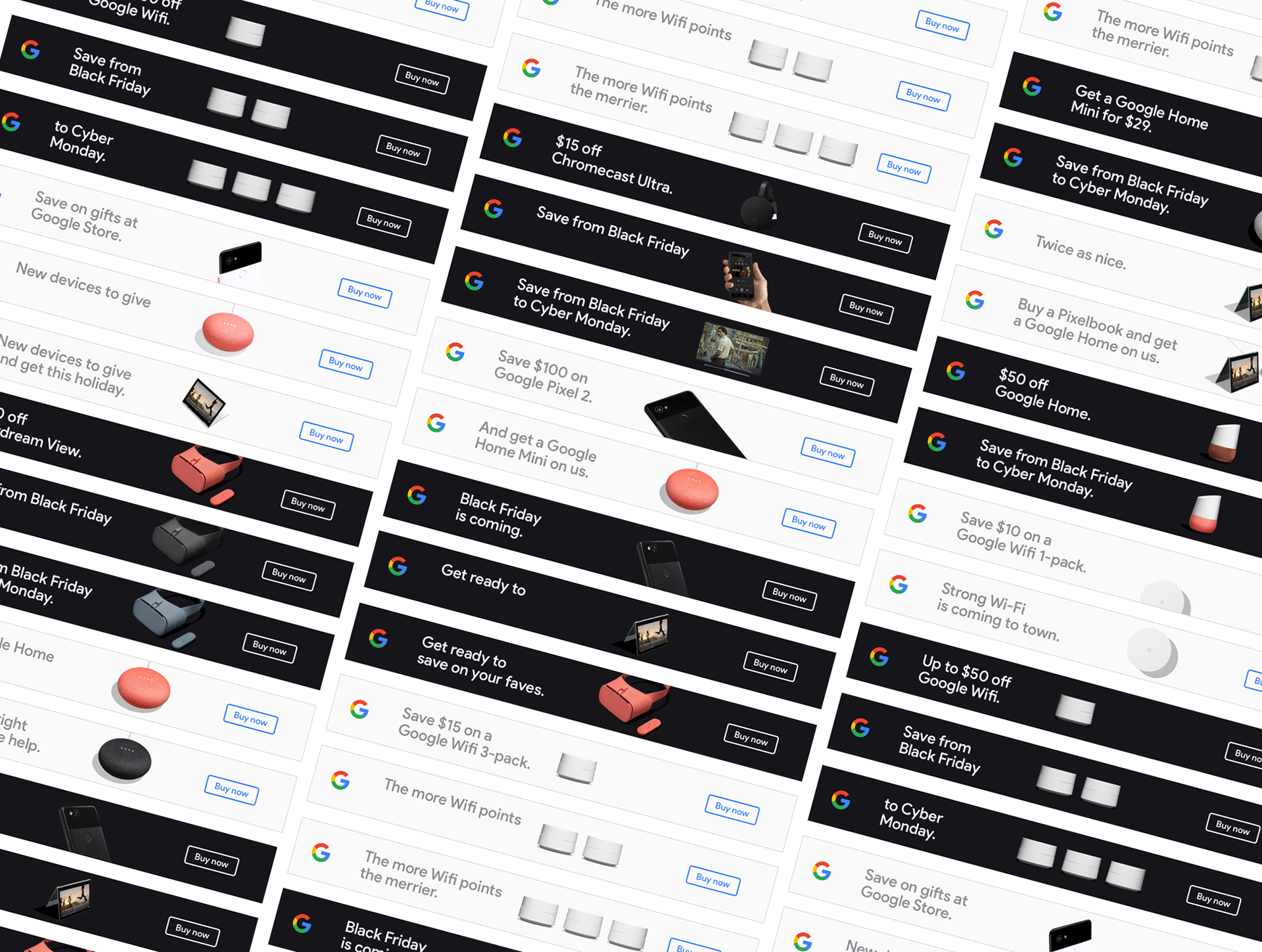 Iconography
Designed and repurpose icons based on the Google Store style guide.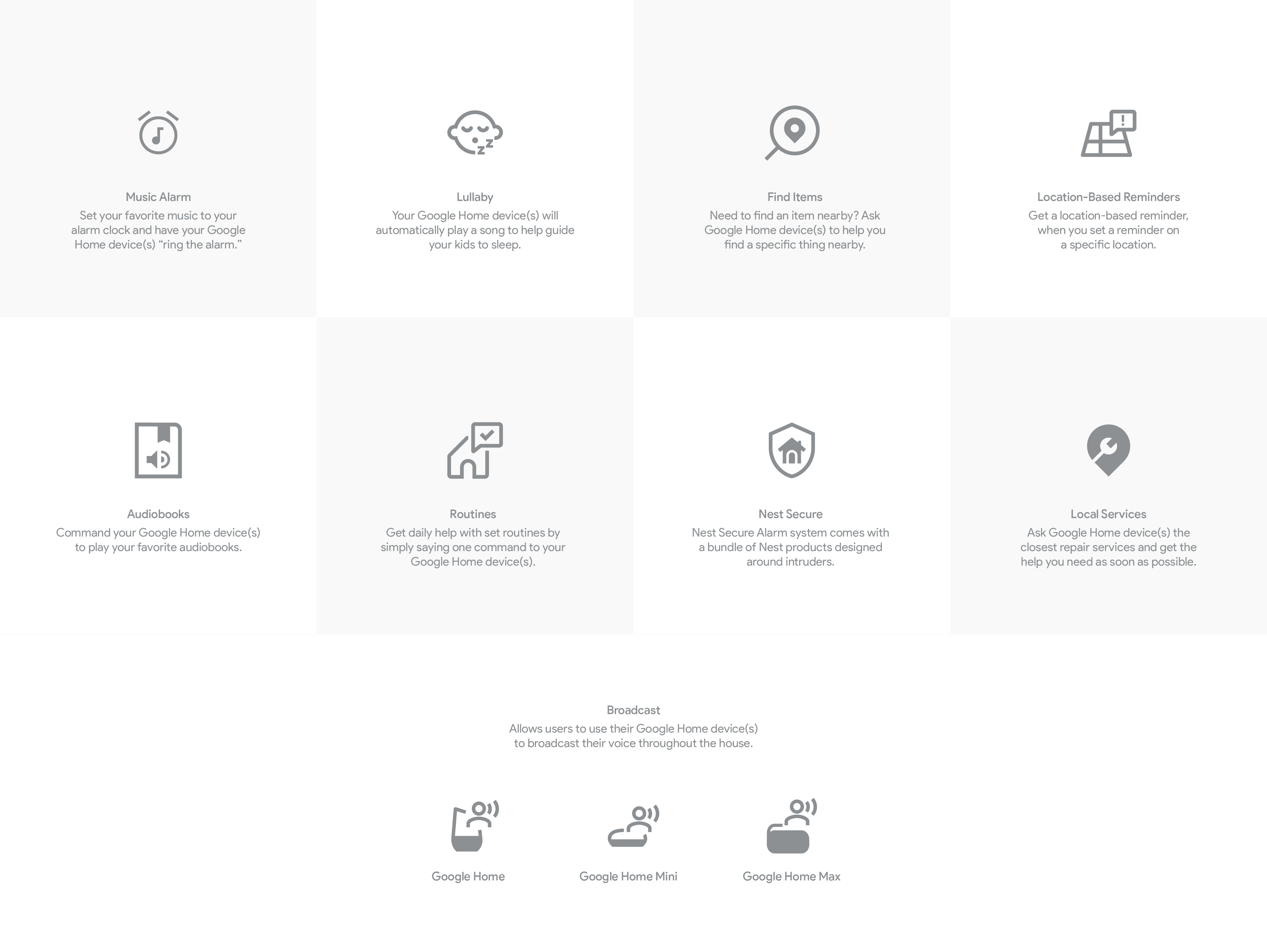 Website
Design and packaged kits on multiple web pages for the Google Store website. Collaborated with copywriters, photo-retouchers, art directors, and project managers to meet deadlines.